Regular price
Sale price
$13.00 USD
Unit price
per
Sale
Sold out
Description
The Laundry Egg for whites contain a natural brightener which helps to keep your laundry looking brighter and whiter.  You will see tiny blue flecks in the white mineral pellets that help keep your whites white. The white and black mineral pellets work together in the water to effectively draw dirt from your clothing fibres and soften your clothes, leaving your laundry clean and fresh without using harmful chemical laden detergents. The mineral pellets in the ecoegg Laundry Egg for Whites do not contain any petrochemicals, bleaches, phosphates, parabens, SLS/SLES, palm oil or microplastics.
Lasting for up to 70 Washes! You can also buy the refill pellets to continue using your laundry egg.
The reusable laundry washing egg is a sustainable vegan alternative that has a 10 year guarantee!

Hypoallergenic; accredited Allergy UK.

Contains no harmful chemicals, just natural minerals.

A way to clean your clothes without any nasties!

SLS and SLES free.

Made in the UK.
Why you should try the the laundry washing egg...
The Eco Laundry Egg is an innovative laundry washing system that cleans clothes effectively, using two types of natural mineral pellets encased in a 100% reusable, recyclable plastic egg - this is made to last a lifetime.
Containing no harmful chemicals and kind to your skin, the Eco Laundry Egg completely replaces laundry detergent and fabric conditioner, giving you a kinder and easier laundry solution!
The Eco Laundry Egg was originally developed for people with sensitive skin. It has been dermatologically tested on people with sensitive skin and given the result of 'excellent.'
If you are using in a washing machine for the first time we recommend using the washing machine detox tablets to remove residue build-up first so you get the best from your Eco Laundry Egg.
How to use your laundry egg!
Simply open your Laundry Egg and fill the larger half of the egg with the two types of mineral pellets. Close your egg so that it 'clicks' and place it in your washing machine on top of your laundry.
Suitable for washes up to 60°C.
Ingredients

Calcium carbonate, Oxirane,2-(chioromethyl)-homopolymer, Saponin, Sodium C14-16 Olefin sulfonate, Sodium carbonate, Dodecan-1-ol, ethoxylated, Aluminium hydroxide.
>30% anionic surfactants.
15-30% non-ionic surfactants. Also contains enzymes and perfume.
WARNING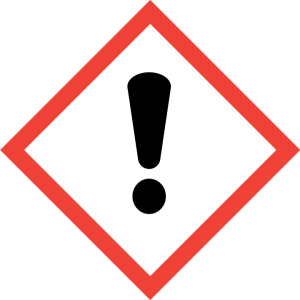 Keep out of reach of children and pets.
Causes serious eye irritation.
IF IN EYES, rinse cautiously with water for several minutes.
Remove contact lenses, if present and easy to do. Continue rising.
Wash hands and exposed skin thoroughly after handling.
Packaging
The Eco Egg pellets are supplied in recyclable plastic bags. The packaging is made from FSC certified paper sources that is compostable and widely recyclable. The Reusable Laundry Eggs are made using Polypropylene and is a category 5 recyclable. This means the laundry eggs are a plastic that can be recycled, check with your local waste management facility.
Whats Included?
1 x Ecoegg Reusable Laundry Washing Egg For Whites - 70 Washes
(Limited edition - Available in Jasmine Infusion and Lavender) 
Share
View full details